Maryland Online Sports Betting Launch Likely Still Months Away
Publish Date:2022/4/22 0:26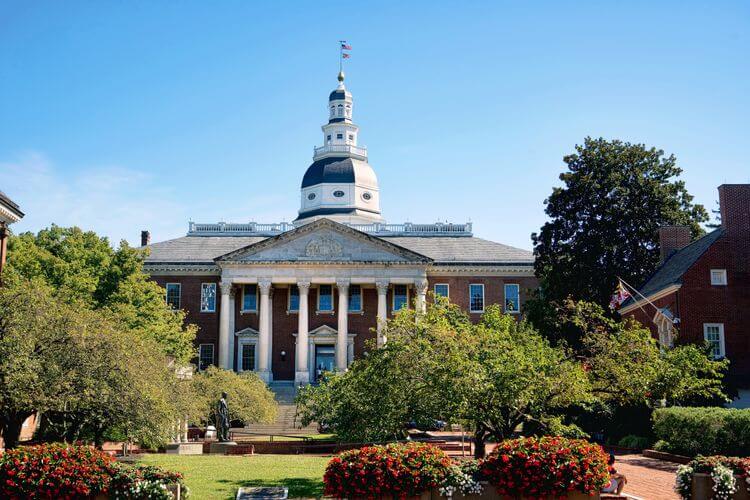 On Thursday, the Maryland Sports Wagering Application Review Commission met for its monthly meeting, and one commissioner asked a question that's likely on the minds of Maryland sports bettors.
"Can we get an update on the disparity study review?" Randy Marriner said at the end of the meeting.
Once the SWARC receives the results of the study referenced by Marriner, it will clear the way for the group to move quickly toward giving out mobile sports betting licenses. The sooner the study is completed, the sooner Marylanders can legally wager on sports online. The state currently only offers retail sports betting at five casinos, but online betting hasn't gone live.
"I'll send you an email as to why we're not providing an update," David Stamper, who works at the Maryland Attorney General's Office, told Marriner.
That's not an update eager bettors in the state wanted.
With the SWARC not scheduled to meet again until mid-May and the disparity study's status unclear after Thursday's meeting, launching legal online betting by the start of the 2022 NFL season — a previous hope — might be a lofty goal. For the time being, Marylanders wanting to legally wager on sports will have to rely on the state's retail betting locations.
Four additional entities have been awarded retail sports betting licenses by the SWARC in recent months. The launch dates for those four locations are expected soon, but several of the establishments have stayed away from sharing projected launch dates. Here's a closer look at what's ahead for retail sports betting in Maryland.
Four locations still awaiting launch
Riverboat-on-the-Potomac, an off-track betting entity that lists its address in Colonial Beach, Virginia, is partnered with PointsBet. The location's retail sportsbook is expected to launch soon, but there's still no official date set for when the location will go live.
Greenmount Station also expects to soon share news about its retail sports betting operation, as the off-track betting facility in Hampstead is waiting for its sports betting partner to receive a license. Greenmount has yet to officially announce who its sports wagering collaborator is, but the facility does have a partnership in place.
Riverboat-on-the-Potomac and Greenmount Station appear to be the closest to launching retail entities.
"We've been working closely with Greenmount and Riverboat especially," Jim Nielsen, the lottery's chief operating officer, said at Thursday's meeting. "They're moving their processes ahead. We're reviewing their internal controls. … They're both doing construction, and they're trying to move ahead as quickly as they can, but carefully."
Long Shot's, an off-track betting location in Frederick, received its license a few months ago, but has yet to announce plans to launch its retail sports wagering operation. The entity hasn't yet announced a sportsbook operator partnership either, as it seems like the entity is content to take its time to prepare for its sports wagering launch.
Finally, Bingo World received a sports wagering license in February, and the entity is partnered with Rush Street Interactive. Like the other entities that recently received licenses, the launch of sports betting at Bingo World has yet to be announced.
Five casinos offer retail betting
Five casinos in Maryland currently offer retail sports betting, and Live! Casino (FanDuel) in Hanover and MGM National Harbor (BetMGM) in Oxon Hill often draw the highest monthly handle within the state. Horseshoe Casino (Caesars) in Baltimore, Ocean Downs Casino (TwinSpires) in Berlin, and Hollywood Casino (Barstool Sportsbook) in Perryville are the other three casinos with retail sports betting operations.
When Horseshoe Casino's sports betting operation initially launched, the location's Brew Brothers restaurant hadn't yet opened. That's since changed, as the restaurant is open and offers 24 local craft beers, food, LED TV screens, and fan lounges. The restaurant partners with local breweries to offer customers beers with Maryland connections.
Ocean Downs Casino finds itself in a unique position, as TwinSpires announced earlier this year that it planned to abandon its mobile sports betting operation. Initial indications were that TwinSpires planned to keep its retail locations, but in all likelihood Ocean Downs Casino will eventually want to offer customers a mobile betting option. Could that mean partnering with a different operator in the future?
Elsewhere, Hollywood Casino is expected to share an update on the construction progress of its permanent sportsbook at the April 28 lottery meeting.