Vietnam: Ex-criminal vice-captain organizes trial for 130 billion gambling case
Publish Date:2022/4/12 11:38
The indictment alleges that Doan Hong Phuc, a criminal police officer of Tan Phu district, rented a house and joined many other people to organize gambling with an amount of up to 130 billion VND.
On April 12, the People's Court of Ho Chi Minh City opened a trial for the case of Ngo Nhut Thanh (born in 1973), To My Nhi (born in 1986), Doan Hong Phuc (born in 1982, former deputy captain of the criminal police team of the Public Security Police). Tan Phu district) and 12 accomplices organized gambling and gambling.
This trial has been adjourned many times for many reasons, mainly related to the fact that the defendants were infected with COVID-19 in turn. In order to ensure the legitimate rights and interests of the accused, the proceedings had to be postponed.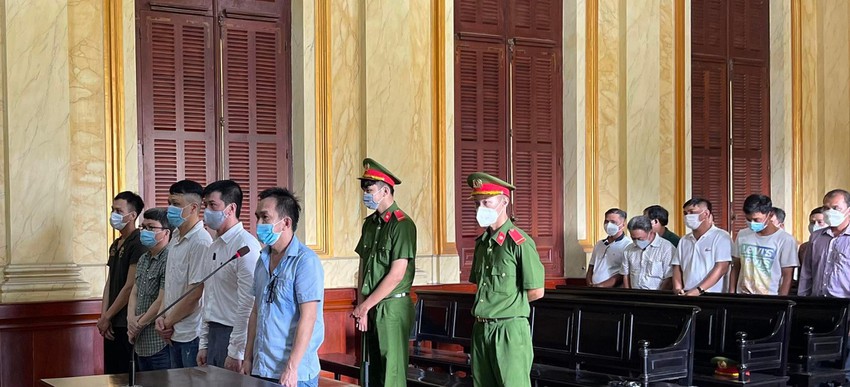 The defendants at the trial on the morning of April 12.
The trial panel consists of three people, with the presiding judge being Judge Tran Minh Chau. There were two representatives of the Procuracy participating in the trial.
In this case, five defendants were detained. The trial is expected to take place until April 14.
According to the file, Phuc is a criminal police officer of Tan Phu district and is assigned to manage a number of places selling video games and shooting fish in the area. In 2018, Thanh got to know Phuc. After that, Thanh invited Phuc and some other people to organize gambling in the district.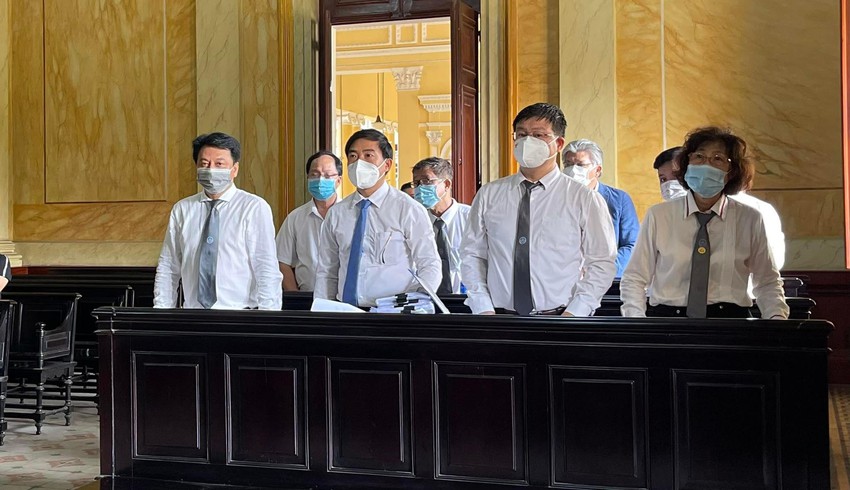 Lawyers at the trial are scheduled to take place on April 14.
On May 5, 2020, the professional department of the Ho Chi Minh City Police Department caught Thanh and his accomplices in the act of organizing and directly participating in gambling with gamblers in the form of gray soldiers at home on Trinh Dinh Thao street, ward. Hoa Thanh.
Police seized nearly 160 million dong in cash. Expanding the investigation, the police discovered that this ring also organized gambling in the form of cockfighting for money via the internet and then divided the profits proportionally.
According to the conclusion, from January 2020, Thanh, Nhi, Phuc, Phu ... organized gambling to win and lose with money, in the form of playing card game Binh Xap Gray to collect money from the house on until the day they were caught red-handed.
From October 2019 to May 2020, the total amount of winnings and losses that the gambling organization group gambled with gamblers was nearly 4.4 billion VND, the amount of money gamblers gambled was more than 130 billion VND.